Are you aware of 'Lock Snapping'?
What is Lock Snapping?
Lock Snapping is a method burglars use to gain entry to a property by exploiting a vulnerable door cylinder lock. By using a simple tool, burglars can twist and break a door handle backplate to expose the end of the cylinder. The weakest point on a cylinder lock is near the centre screw and if too much of the cylinder protrudes from the door, the cylinder can be clamped, twisted and broken. This completely exposes the door's locking mechanism and a burglar is then able to turn the cam, which turns the lock. It's simple, fast and unfortunately becoming a very common method of attack.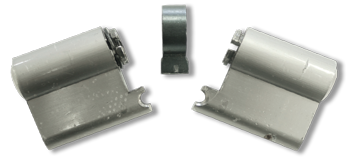 So what can you do to prevent yourself from becoming a victim of Lock Snapping?
The official police approved scheme 'Secured by Design' and British Standards Institute have been working to improve door security – specifically against Lock Snapping for quite some time. New standards have recently been introduced to overcome this problem, such as using Anti-Snap Cylinders such as the UAP+ Zero Lift Cylinders, in conjunction with security handles.
You can protect yourself and your property from Lock Snapping by ensuring your cylinder lock is as secure as it can possibly be. Instead of counting on a cheap and basic cylinder with no enhanced security features, use a high security British Standard Anti-Snap Cylinder like the UAP+ Zero Lift.
This lock protects against Lock Snapping by using Anti-Snap lines which are positioned at each end of the cylinder. As soon as any unreasonable force is applied to one end, the cylinder will break at the Anti-Snap line only. This leaves the cam that engages the locking mechanism intact and the remainder of the cylinder safe within the door.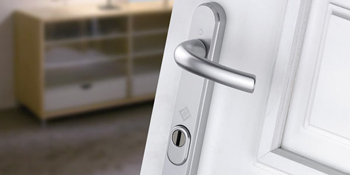 The door remains locked and the broken cylinder can still be opened by the correct key. The BS Kitemarked UAP+ Zero Lift Cylinder is one of the most popular security cylinders available, offering excellent security at an affordable price. In combination with a security handle set it is almost unbeatable. Contact us for details.